Meet RY Team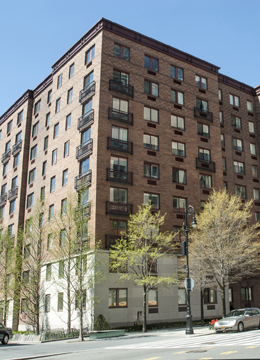 Our outstanding performance is directly related to the experience, dedication and training of our people. RY Management clients benefit from the collective expertise of 95 management personnel, who oversee more than 700 on-site maintenance and security personnel, and ensure that residents are provided with a safe, clean and comfortable environment at all times. Since 1980, we have managed small, medium, and large-sized buildings with a hands-on, small firm feel.
The reputation of RY Management has enabled our company to continually attract quality staff and property managers who are among the best in the industry. But that does not tell the whole story of why they stay with us. We value our people and encourage personal growth. Also, we emphasize continuing education, so managers can remain in the forefront of industry standards. In turn, this helps ensure that clients are privy to the latest technologies or best practices to achieve peak performance.
We found, however, that responsiveness is one of the most valued criteria in judging our management effectiveness. Answering a telephone or returning an email is more than a simple courtesy, it is instilled as a routine practice at RY Management. Unlike other companies that overload the number of buildings in a manager's portfolio, RY Management maintains a low building-to-manager ratio, which affords clients more personal attention.
RY Management buildings are supervised by Certified Property Managers or CPMs. These individuals have excelled and met the strict requirements and standards of conduct delineated by the Institute of Real Estate Management (IREM) as follows:
Education
CPMs must successfully complete an intensive series of courses conducted by IREM on topics including marketing, management office procedures, operating budgets, finance, human relations, building modernization or change in use, valuation and insurance.
Experience
Candidates for the CPM designation must have at least five years of full-time experience and decision-making activity in the field.
Ethics
CPMs must abide by the Code of Ethics established by IREM, or will be subject to revocation of their designation.
Building Performance Test
At RY Management, our team offers clients real-world experience and unparalleled expertise. Whatever the challenge, our people are ready to assess your situation and evaluate your building's performance.